GAMBRINUS DRIVERS MUSEUM

ATTENTION- PAS OP - CAUTION - AUFMERKSAMKEIT.
A partir du 1° avril 2014, notre musée ne sera plus ouvert que sur rendez-vous pris au minimum 3 semaine avant la date de la visite.
Het museum vanaf 1 2014april zal allen maar of afsprak open zijn. Afspraak 3 week voor het bezoek genomen.
Our museum is only open on appointment from 1st April 2014. Appointment must be fixed 3 weeks before visit of the museum.
Ab 1. April 2014 wird unser Museum nicht auf Termin mindestens drei Wochen vor dem Termin des Besuchs gemacht offen sein.
Merci de votre compréhension.
Dank u voor uw begrip.
Thank you to respect that decision.
Vielen Dank für Ihr Verständnis.
Venez tester vos connaissances en brasseries et camion de brasserie.
Participez à notre petit Quizz.
1100 photos, 300 pages.
Veuillez nous excuser !
Pour nos travaux, mais nous améliorons sans cesse le musée.
Merci de votre compréhension.
Attention nouveaux horaires 2014!
Pas op nieuwe openingstijden 2014!
Be carefull new opening hours 2014!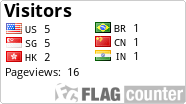 Free counters installé le 11 décembre 2011.